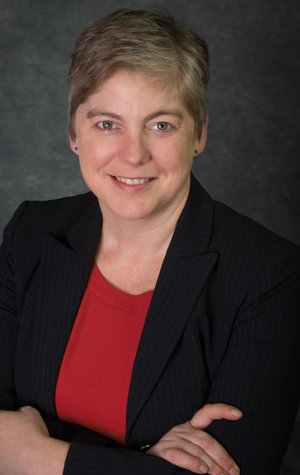 Danielle conducts a nationwide practice from her office in Madison, Wisconsin. With over a decade of full-time experience as a dispute resolution professional, she has mediated and adjudicated hundreds of cases involving a wide variety of parties, claims, and interests. Danielle has a significant amount of labor and employment mediation and arbitration experience. She also has a family law mediation certificate and mediates placement and property division issues; and she mediates and arbitrates securities disputes and mediates special education cases.
As an experienced neutral, Danielle has been admitted to numerous mediation and arbitration panels, including the American Arbitration Association Roster of Mediators, Roster of Employment Arbitrators, and Roster of Labor Arbitrators; the Federal Mediation and Conciliation Service Roster of Arbitrators; the Financial Industry Regulatory Authority Roster of Arbitrators and Roster of Mediators; the National Mediation Board Arbitration Roster; the Resolute Systems Roster of Neutrals, and a variety of state and local mediation and arbitration panels. She also mediates discrimination cases for the U.S. Equal Employment Opportunities Commission.
Danielle has a uniquely balanced background that enhances her effectiveness as a neutral. From 2003 to 2006, she provided legal representation to individual employees and labor unions with a labor and employment law firm in Madison, Wisconsin. Later, from 2013 to 2015, she represented the interests of management as Chief Legal Counsel and then Deputy Director for the personnel management agency of the State of Wisconsin. From having stood in the shoes of an advocate on each side of the employment relationship, Danielle brings valuable experience and perspective to her dispute resolution work.
As an Adjunct Professor at the University of Wisconsin Law School, Danielle teaches courses in labor and employment law, as well as mediation and arbitration. She also is a featured member of the faculty for the Cardinal Stritch University Institute for Conflict Studies, teaching courses in such areas as dispute resolution in the workplace. Danielle also serves on the Advisory Board of the Institute for Conflict Studies. In the past, Danielle has taught labor law with the University of Wisconsin—Oshkosh School of Business. In addition to teaching, Danielle lectures on a wide variety of subjects related to alternative dispute resolution and the law of the workplace.
Danielle maintains active memberships in numerous professional associations. She is a practitioner member of the Wisconsin Association of Mediators, a Practice Leader and Nominating Committee Member with the National Labor and Employment Relations Association, a member of the Conflict Consultants Network, a member of the James E. Doyle Chapter of the Inns of Court, and a member of the National Association of Railroad Referees. Danielle is past Chair of the Wisconsin State Bar Labor and Employment Law Section and a former Executive Board Member of the Alternative Dispute Resolution Section. She also participates in various ABA committees as a neutral, and she is a former Fellow for the State and Local Government Bargaining and Employment Law Committee.
Danielle received her JD, with distinction, from the University of Iowa College of Law and her Bachelor's Degree from Grinnell College in Grinnell, Iowa.